Exclusive Signature Collection
Experience Unparalleled Luxury in Western North Carolina
Welcome to our premier collection of luxury, premium, and one-of-a-kind vacation homes nestled in the breathtaking mountains of Asheville, NC, and Western North Carolina. This curated selection of vacation rentals showcases the finest accommodations our region has to offer, providing an unparalleled experience for discerning travelers seeking the ultimate in comfort and relaxation. Each vacation home is meticulously handpicked to ensure the highest standards of comfort and sophistication. From magnificent mountain retreats to elegant countryside estates, our properties offer a diverse range of architectural styles and settings, ensuring a perfect match for your unique preferences and desires.
At the heart of our premier collection is an unwavering commitment to exceptional service. Impeccable housekeeping ensures that your vacation home is ready for arrival, providing you with the peace of mind and comfort you deserve. Our dedicated staff is available 7 days a week, offering personalized recommendations and ensuring that every aspect of your stay exceeds your expectations. Whether you desire a peaceful retreat or an active adventure, Western North Carolina's natural wonders await your exploration.
Indulge in outdoor activities such as hiking, biking, fishing, or horseback riding, immersing yourself in the captivating landscapes of the Blue Ridge Mountains. Discover the vibrant arts scene and eclectic culinary delights of Asheville, a city renowned for its vibrant culture and thriving community. From exploring the historic Biltmore Estate to strolling through art galleries and enjoying live music performances, Asheville offers a wealth of experiences to satisfy every taste.
Whether you seek a romantic getaway, a family retreat, or a gathering of friends, our premier collection is the epitome of indulgence, ensuring that your stay in Asheville exceeds your expectations. Embark on a journey of unparalleled luxury and create lasting memories in the heart of Western North Carolina. Book your escape today and discover the true meaning of refined living in our premier collection of vacation homes.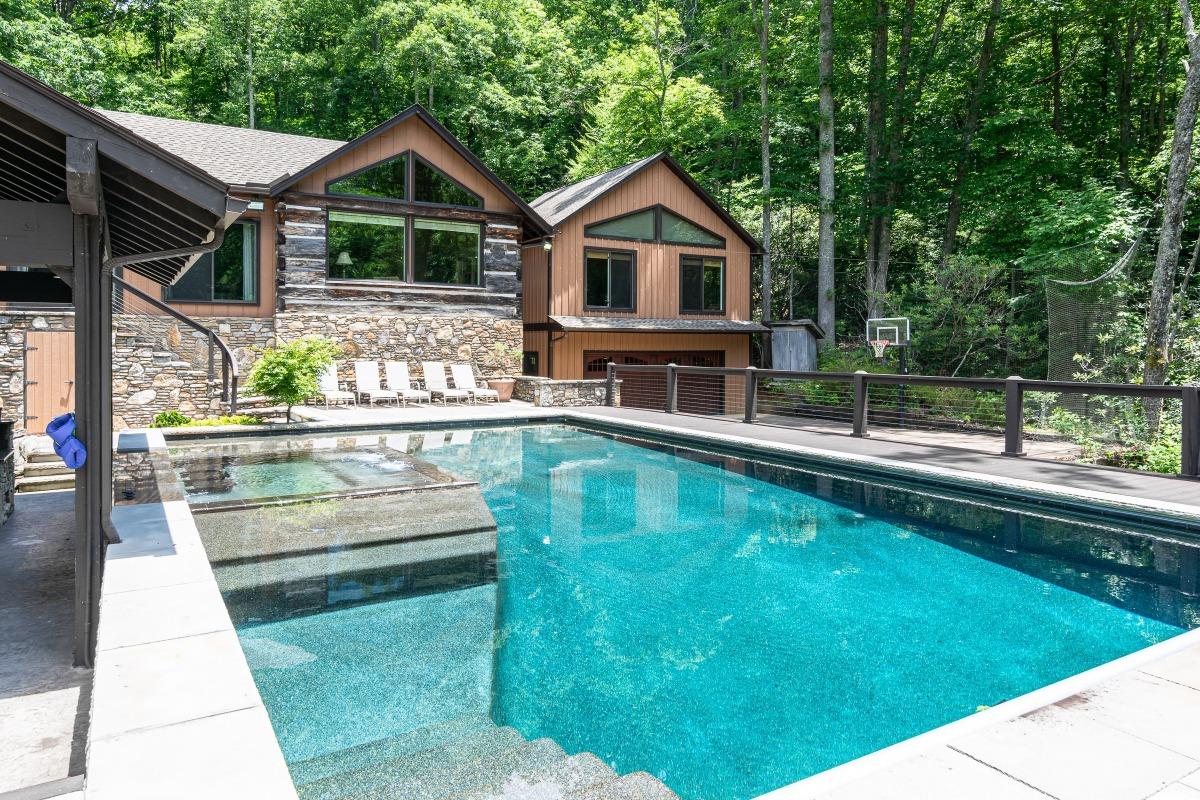 ---
---