List Your Home
Carolina Mornings is currently accepting new homeowner applications for clients with a property valued at $500,000 or more! Please fill out the form above for more information!
With over twenty years of vacation rental management experience, Carolina Mornings is the most established full service property management companies in Western North Carolina. Our rental properties consist of luxury vacation homes, beautiful condos and rustic cabin rentals that promote memorable vacations to the guests we host. Our Asheville property management exists to provide excellent service for our homeowner-partners. Some of our vacation rental services include flexible management options such as owner cleaning and owner maintenance, in-house housekeeping and maintenance, and a robust accounting department. We distribute our client rentals on CarolinaMornings.com plus up to 30 additional websites such as Airbnb and Vrbo for maximum guest exposure. With a staffing ratio of 1 staff member per 3 homes, you'll find quick responses to any question posed to our team via phone, email or text. Contact us today to learn more about why we're one of the best options for vacation rental management near Asheville!
We're serving short term rentals in & around the community, including:
Housekeeping
We train and employee expert housekeeping staff for high quality vacation home cleans.
Marketing
Our marketing team sends weekly email blasts to 50k+ past guests, handles photos, reviews, descriptions & more!

Communication
Owners can reach staff via phone, email or text. Work order & booking notifications can be set up as well!

Maintenance
Our technicians handle general repairs, hot tubs, unit inspections & emergencies.
Distribution
We can distribute units on over 30 websites besides our own, including Airbnb & Vrbo.
Revenue Management
Rental rates are continuously reviewed & adjusted to pursue ideal rent production.
Reservations
Over 50% of guests book with us direct. We consistently beat competitor occupancy!
---
Carolina Mornings makes renting out your vacation rental seamless, but we understand homeowners new to the process tend to have lots of questions. We're here to help! We have compiled answers to the most commonly asked questions we receive from new homeowners. If you don't find an answer to your question in the link below give us a call at (888) 880-1695 or
submit an inquiry via our form
and a member of our team will reach out within 48 hours.
---
Looking for help with an upcoming vacation rental purchase? At Carolina Mornings we focus on what we do best - Vacation Rental Property Management. That being said, over the years we've made wonderful connections with real estate agents around the Asheville area. Discover some of our recommended real estate agents in the link below!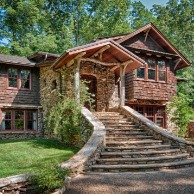 "As an owner of a vacation property that we truly consider our dream second home and a professional in the real estate industry, I can communicate with confidence that Carolina Mornings is a class act! You can tell a lot about a company based on the tenure of its employees, their attitude, and overall organizational culture. I am consistently impressed with the people, systems, and processes, and most importantly the results of the Carolina Mornings team."
- Storybrooke Place Owner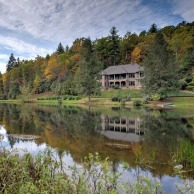 "Lake serenity is a family home which also serves as a vacation rental in order to maintain the upkeep. This is not just an investment, it is a home that represents an emotional connection to us. We searched out Carolina Mornings after being unsatisfied with another property manager. We were immediately impressed by their operation. All the staff is professional and accommodating."
- Lake Serenity Owner