Fishing in Western North Carolina
With the French Broad River running through the heart of Asheville and the Blue Ridge Mountains towering in the distance, it's no wonder that fishing is such an important part of our mountain culture. Indeed, our amazing corner of Western North Carolina boasts some of the best fly fishing around - Rainbow Trout, Bass, and Brook Trout abound in our pristine waters - Sunfish, Small and Large Bass, and Crappie are in great abundance. Below you'll find the Carolina Mornings guide to fishing in the area.

Lake Julian
Lake Julian, located in South Asheville, provides opportunities for fun for the whole family. Well stocked with both bass and bream, anglers will love fishing these waters. Canoes, kayaks, and paddleboards are also available for rent, making Lake Julian a hot spot for families looking to cool down in the heat. Picnicking is also available. Local Anglers find that the best fishing occurs between October and March, though no boats are available for rent at that time.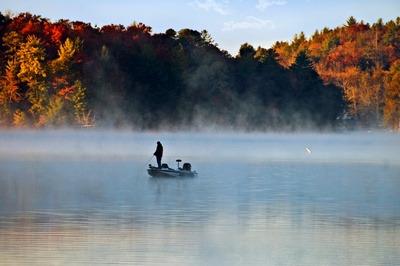 Lower French Broad River
The Lower French Broad River boasts large river fishing from the bank or from a boat, and smaller river and stream fishing. Located in Madison County, it is near Hot Springs, NC and the Appalachian Trail. A Favorite spot for anglers who wish to make a full camping trip out of it, the Lower French Broad offers excellent catch opportunities and the classic Madison County landscape. It's easily accessible by car - adding to its appeal for travelers to the area.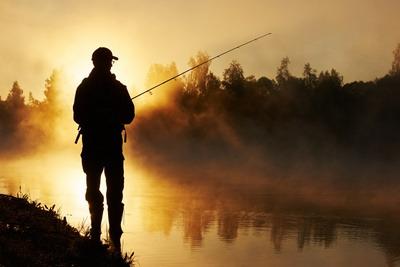 Upper and Lower Nantahala
Named by North Carolina Game and Fish as one of the state's ten best trout fishing waters, the Nantahala offers anglers some truly remarkable waters for trout fishing. The river is stocked by the State but has a very good population of native trout as well. The Nantahala is divided into three sections, based on the regulations enforced on each stretch: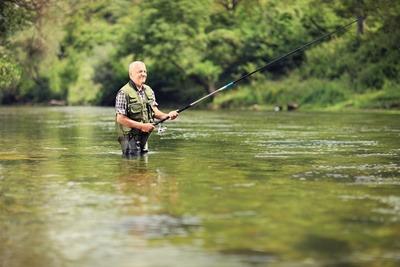 The Upper Nantahala from the Dam to White Oak Creek
Primarily the section along Old River Road, this stretch is classified as Hatchery-Supported Trout Waters. It has no size limit or bait restriction and a creel limit of seven trout per day.
The Upper Nantahala from White Oak Creek to the Duke Energy Power Plant
This stretch of the river is arguably one of the most scenic mountain rivers in the nation, boasting many cascades and waterfalls with a consistent flow. It is classified as Delayed Harvest Trout Waters and may be fished only with artificial lures with one single hook (no natural bait). There are strict seasonal restrictions between October and June.
The Lower Nantahala along the floor of the Nantahala Gorge
This stretch of the river is shared with rafters and kayakers, so it hold the distinction of being the only stream in the state where night fishing is allowed. It is classified as Hatchery-Supported Trout Waters with no size limit or bait restriction and a creel limit of seven trout per day.
Davidson River
Perhaps the most well known river in North Carolina, the Davidson River flows through the heart of the Pisgah National Forest and the town of Pisgah Forest, NC. A tributary to the French Broad River, it is one of the most fished trout streams in the state. With a slow but consistent flow and easy access, Davidson is an attractive option for anglers of all ages and skill levels. The Davidson is divided into the following three sections, based on the regulations enforced on each stretch: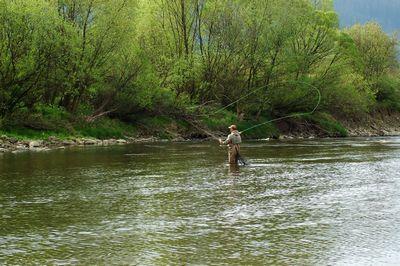 Stretching from the National Forest boundary to the confluence of the Davidson and Avery's Creek, this section is open year round except for the month of March.
The Middle Davidson
Stretching from Avery's Creek to the confluence of Looking Glass Creek and the Davidson, this section is classified as Catch and Release - Artificial Fly Only. It is known for its wild brown and rainbow trout that average 12 inches.
The Upper Davidson
Stretching from Looking Glass Creek to the NC State Fish Hatchery and Pisgah Center for Wildlife Education, this section is known by the guides as some of the best fishing in the area. Having a guide on this section of the river is highly suggested for first-time anglers.
NC Mountains Fly Fishing Trail

The Western North Carolina Fly Fishing Trail
, situated in Jackson County, is the first and only fly fishing trail in the United States. Launched in February of 2009, it features some of the very best trout waters in the Great Smoky Mountains, focusing on 15 fantastic spots for snagging brook, brown and rainbow trout. For a comprehensive overview of these 15 locations, click
here
! Free, water-resistant maps of trail are made available to anglers who make the trail pledge: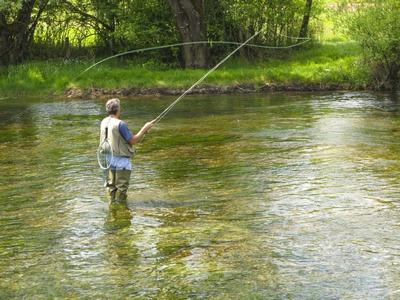 "As a true sportsman, I pledge never to litter and to avoid trespassing on private lands. I will respect the rights of property owners, and always leave the streams in better condition than I found them."
Hunter Banks

Hunter Banks Co.
is Western North Carolina's leading fly fishing specialty store boasting the most extensive inventory of fly fishing gear and materials. Established in 1985, the fly fishing store is a landmark for anglers who appreciate the majesty of the region's best trout fishing. For those looking to soak in a local's knowledge, Hunter Banks offers a variety of year-round guide trips and instruction for all skill levels on nearly 4,000 miles of trout streams.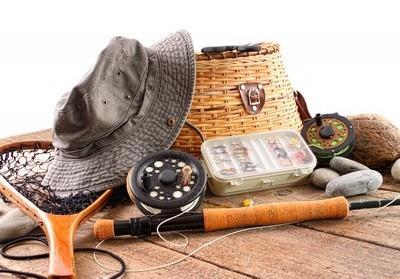 North Carolina Licensing and Regulations

Western North Carolina has some of the very best opportunities for anglers - from ice cold mountain streams to warm, stocked ponds. Before heading out to fish our bountiful streams and lakes, be sure to research the licensing and regulations of your chosen location. The North Carolina Wildlife Resources Commission makes it easy to plan your trip. To learn more about the local licensing requirements and regulations,
Click Here
!
Where to Stay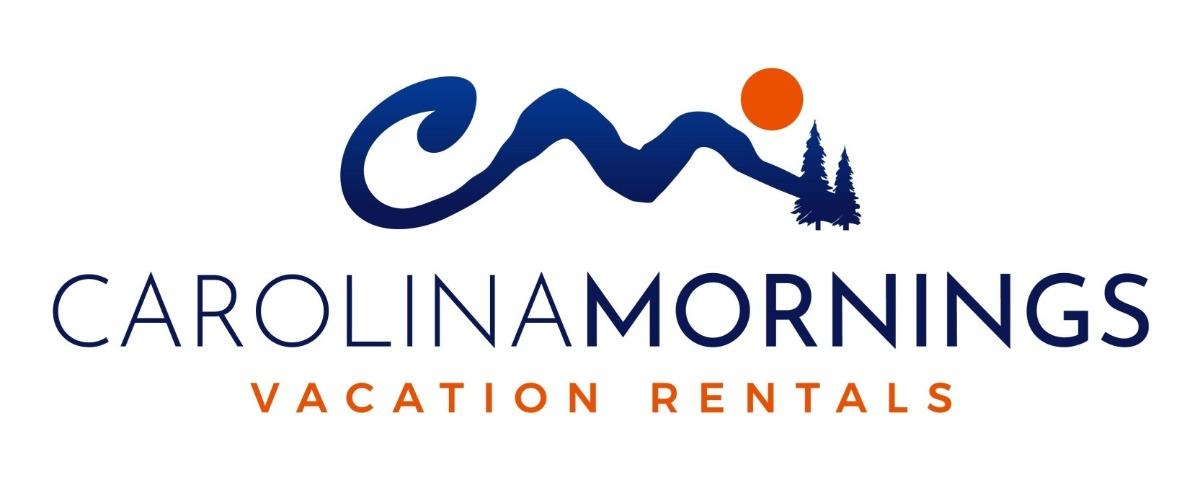 Renting a vacation home through Carolina Mornings is the first step to planning a truly memorable vacation. With rentals situated all over Western North Carolina, we're confident that you'll find precisely what you're looking for in a cabin rental! To begin the process of planning your ultimate mountain excursion, contact one of our dedicated and knowledgeable Vacation Planners. They'll work with you to find the perfect home and to tailor a vacation that fits all of your needs. To learn more about renting your first cabin in the area, contact Carolina Mornings at (844) 412-6881. Be sure to ask about our Mountain Discovery Pass, included with every Carolina Mornings Rental!