Village of Cheshire Cabins
Experience the Village of Cheshire:
Looking to experience the magic of the mountains while still maintaining quick and convenient access to our charming mountain towns? Look no further than the Cheshire Village Cabins! Located in Black Mountain, NC, Cheshire Village is a premier community boasting its own vibrant neighborhood, walking trails, and Town Center. Carolina Mornings manages 6 homes in the community - each one charming, unique, and perfectly decorated in the Southern Appalachian style. Staying in any one of these 6 gorgeous homes gives you the best vacation rental experience in Western North Carolina. The pet-friendly policy, comfortable decor, well-stocked kitchens, and seasonal mountain views all work together to create an exceptional mountain experience.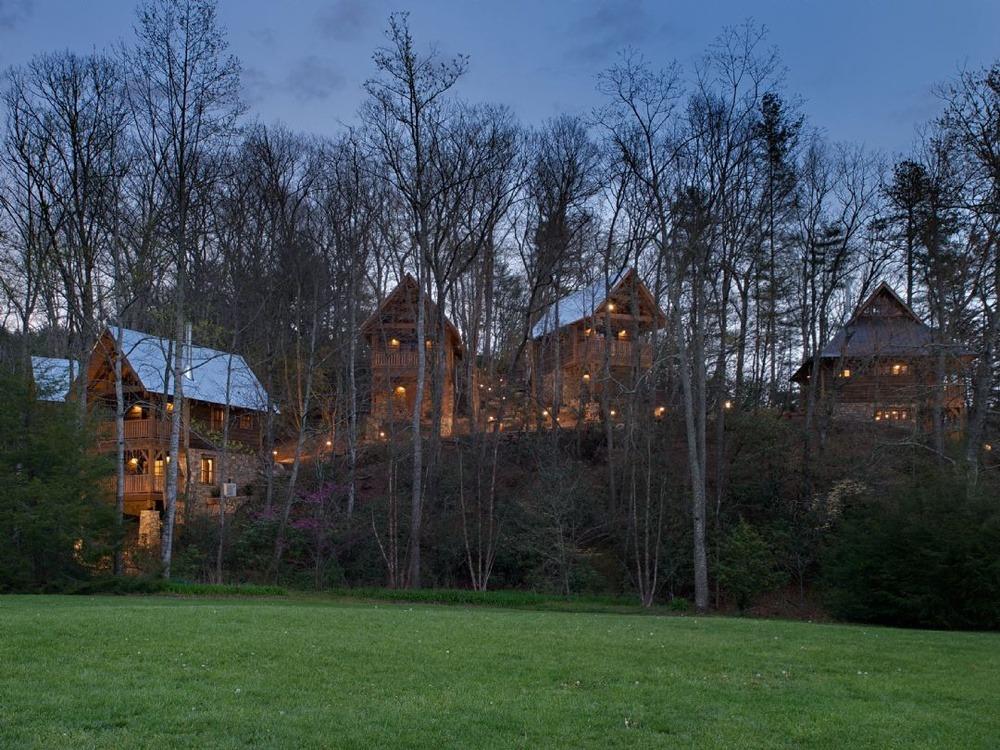 From the cozy comfort of Blue Jay's Perch, Chickadee's Hatch, Wren's Den, and Wild Turkey's Roost to the slightly larger Cardinal's Cove and Woodpecker's Hollow, these homes are the perfect home base for all of your mountain adventures. The nearby community of Black Mountain - just a mile from Cheshire Village - contains all the charm and beauty of a classic mountain town. Head over to the shop-lined streets of downtown to explore a vibrant local economy or head to one of the award-winning restaurants to sample their delicious fare. Polish off the afternoon with a trip to the larger community of Asheville, just a 20-minute drive from Black Mountain! There you'll find an eclectic community with a strong inclination toward southern hospitality, excellent food, and traditional mountain music.
Those looking to explore the smaller Village of Cheshire community will find themselves charmed by the quaint village square. Among the boutiques and small shops, visitors and guests will find locally made jewelry and clothing, books, music, and a phenomenal artisan coffee/wine bar called The Artisan Gourmet Market. Locally sourced meats, wines, pantry items, and more are yours to enjoy at this great area resource. Click here for more information about the Village of Cheshire! As with any Carolina Mornings home, staying at one of the Cheshire Village Cabins will open you up to the best that the Blue Ridge Mountains have to offer. Not only will you be conveniently close to dozens of hiking and biking trails, but simply by booking with Carolina Mornings, you'll be given a Mountain Discovery Pass to use during your stay.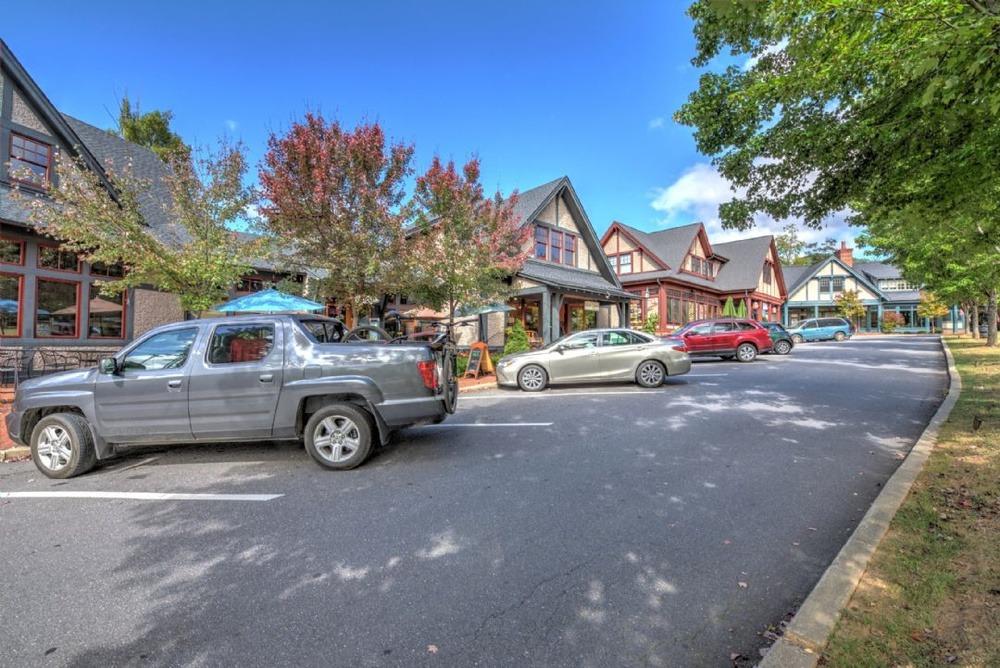 This exclusive gift adds value to your mountain vacation and helps introduce you to some of the very best activities in our beautiful corner of the state! Visit the Biltmore Estate, rush through the tree canopy on a zipline tour, or get your adrenaline pumping on a white-water rafting trip. All of this and more is at your fingertips when you choose the Blue Ridge Mountains as your vacation destination!
Village of Cheshire Cabins:
Blue Jay's Perch provides one of the coziest vacation experiences available! The one-room floor plan is ideal for a romantic getaway or a small family escape, and the seasonal mountain views create a delightful ambiance. You'll love the pet-friendly policy, comfortable beds, wood fireplace, and convenient access to area amenities.

.
Cardinal's Cove is the perfect home base for your mountain adventures! This two-story home is absolutely ideal for a couple's getaway or a family adventure. The fully equipped kitchen, pet friend policy, covered upper and lower decks, and wood fireplace come together to create an ideal home-away-from-home!

.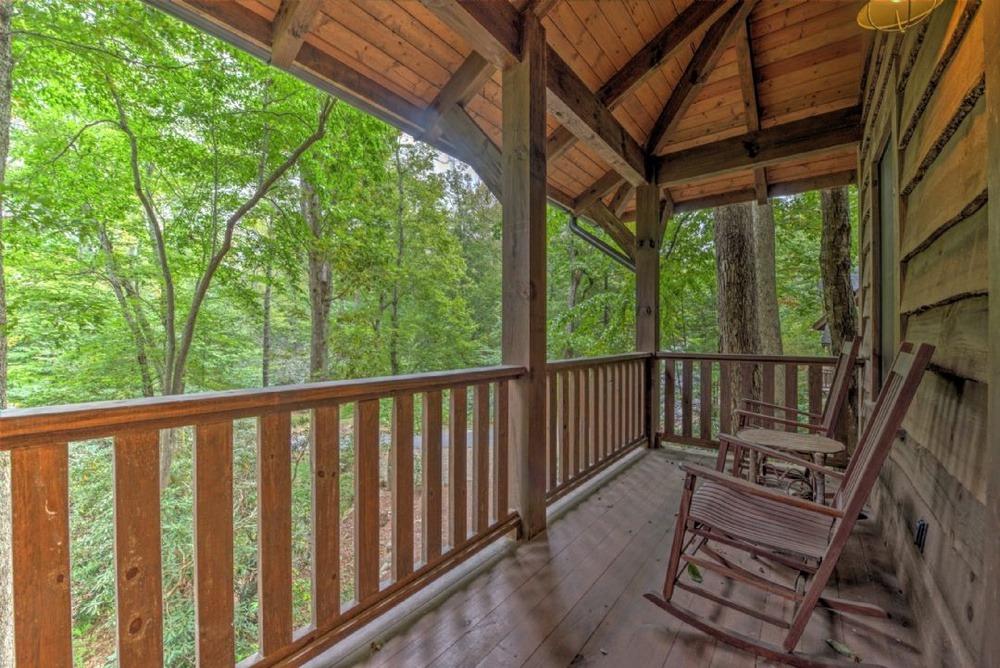 Chickadee's Hatch will quickly become your favorite place to be when you head to the mountains! This two-story home has everything your small group needs to enjoy a premier experience in Western North Carolina. The covered upper deck is a great place to enjoy the morning coffee, while the wood fireplace is ideal for those chilly evenings in the mountains!

.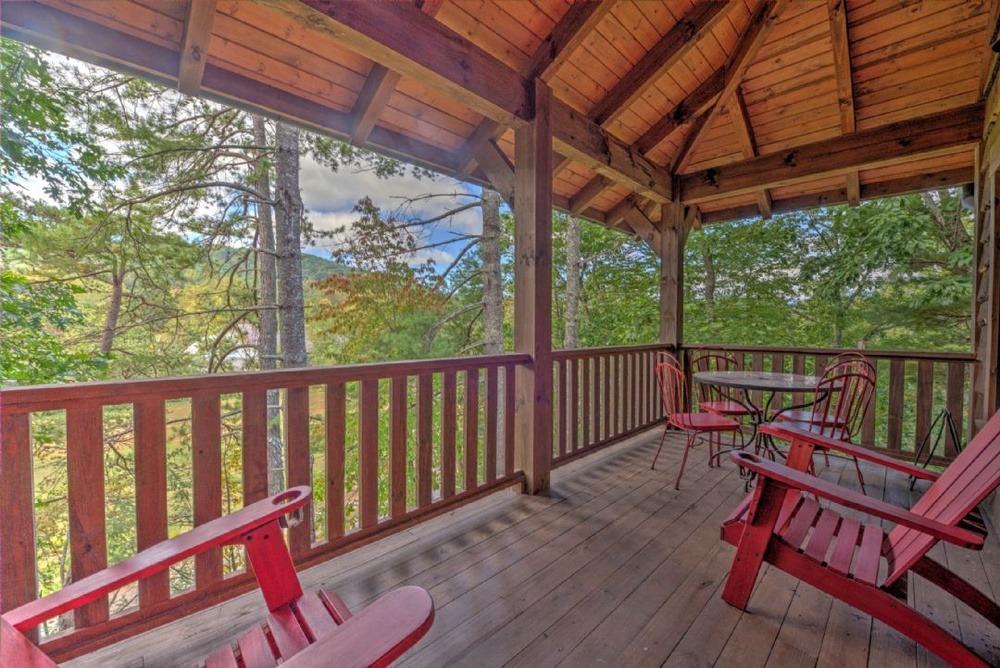 Wild Turkey's Roost is a dream come true in the mountains! Ideal for a couple's getaway, this home boasts a pet-friendly policy, a wood fireplace, a jetted tub, and seasonal mountain views. You'll love strolling the wooded paths in the early evening hours before heading home to cozy up and relax with loved ones.

.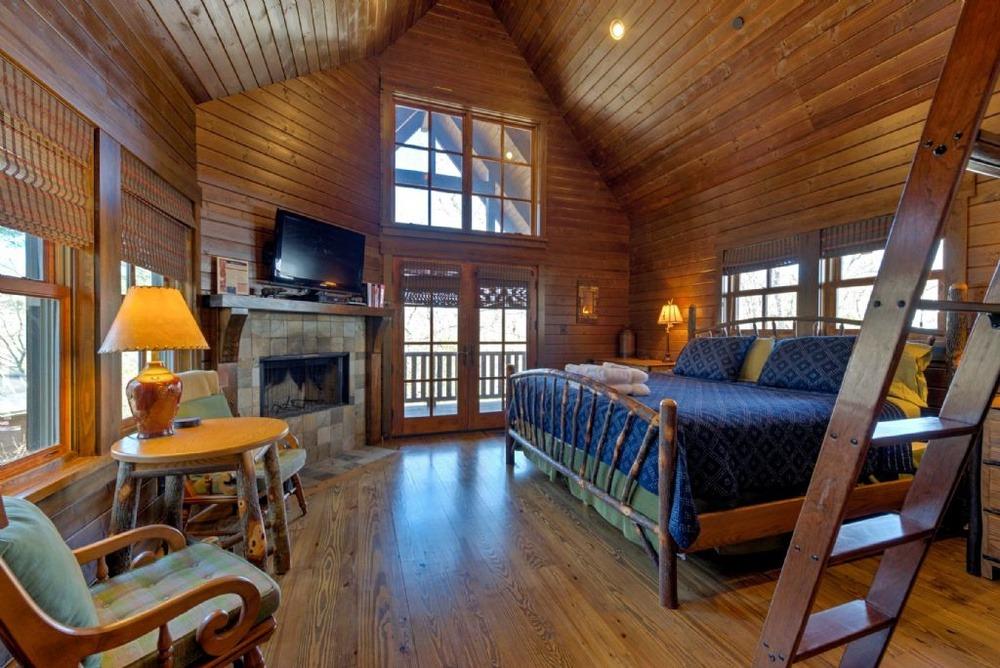 Woodpecker's Hollow is truly a mountain treasure! This 2-story cabin with loft has stunning architectural details, covered upper and lower decks, a wood fireplace, and so much more. Perfect for families with teenagers, this home is particularly unique in that the loft is only accessible by ladder, making every evening an adventure!

.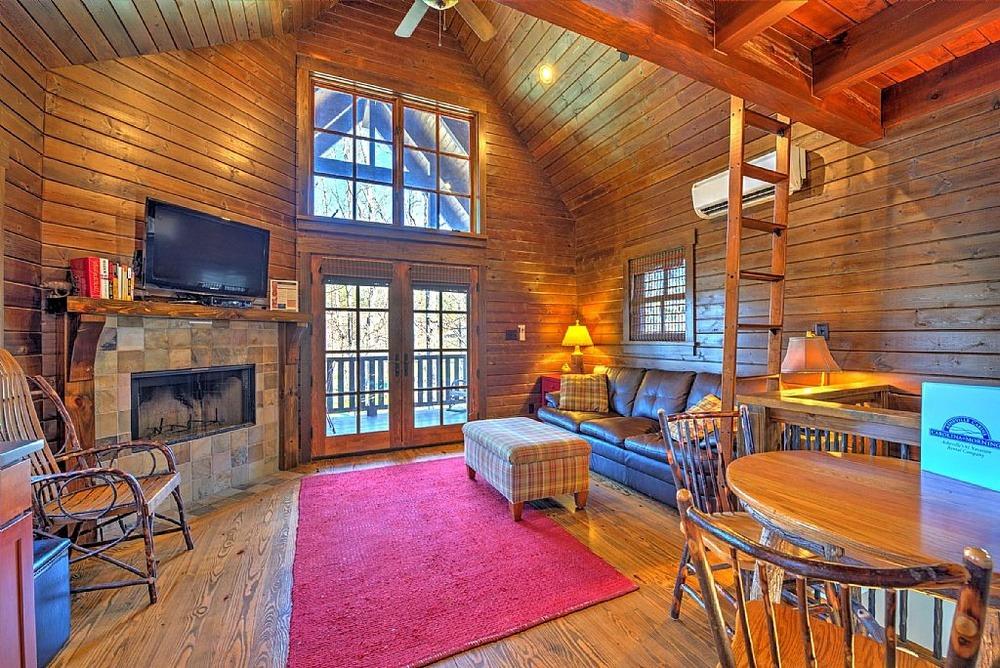 Wren's Den is one of the most charming homes in the Cheshire Village Community, and it is absolutely perfect for couples looking to relax and rejuvenate in the mountains. A 1-story cabin with a loft, this beautiful home boasts seasonal mountain views, a wood fireplace, and convenient access to the Village of Cheshire.

.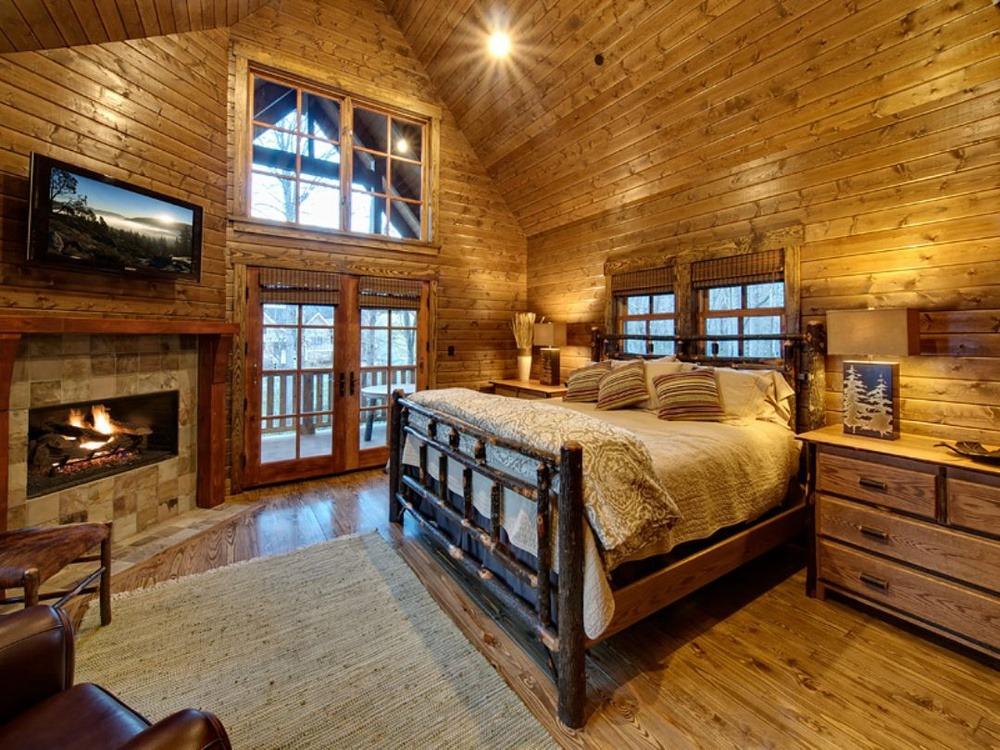 Walking Trail to the Village of Cheshire Cabins
A visit to the Village of Cheshire provides an authentic mountain experience. Please be prepared to encounter rough terrain such as steep, unpaved trails and stone stairs when walking to your cabin from the parking area. Appropriate footwear and easy-to-carry luggage are strongly suggested.