Asheville Rental Management with Carolina Mornings
The history of Carolina Mornings is rooted in Asheville property management. During our first year in operation, our business consisted of 10 cabin rentals and 25 B&B's scattered around this beautiful city. Today, Carolina Mornings is still headquartered in Asheville, and is still actively managing property. Our Asheville vacation rentals range from high-end vacation homes to cabin rentals and condos. We offer homeowners the option of full-service Asheville vacation rental management as well as à la carte management options focused on reservations and marketing. Carolina Mornings is the oldest vacation rental company in City of Asheville, and has the expertise and experience to meet your needs. Contact us today to discuss your management needs, and discover the best management partnership in the Blue Ridge Mountains!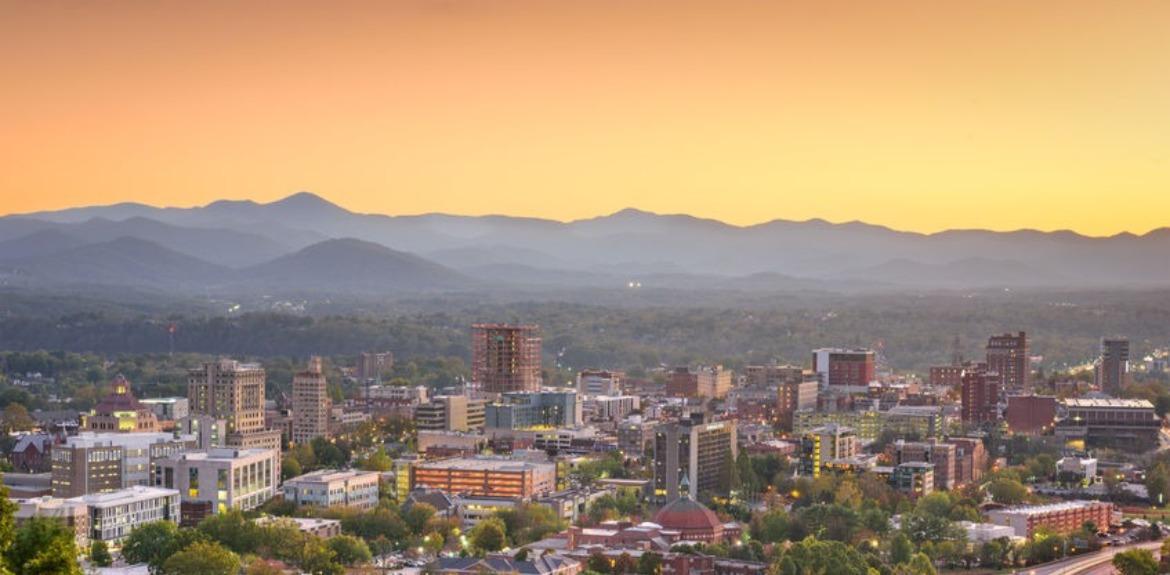 Looking to start a vacation rental in Asheville, NC?
In the area immediately surrounding Asheville, the laws concerning vacation rentals are much looser. Buncombe County is the jurisdiction overseeing the outskirts surrounding Asheville, and there is no requirement to even apply for a vacation rental permit with Buncombe county. Investors and second homeowners looking to rent short-term are recommended to avoid purchasing property in Asheville itself, but buying into the county can be a smart play.
The city of Asheville, NC has strict laws concerning Asheville vacation homes. Inside city limits, only properties that have been 'grandfathered' from earlier regulation or are in a 'Resort' zoning designation can be legally operated as a short-term vacation rental. If you recently bought a new property in Asheville, the 'grandfathered' zoning regulation will not apply, and 'Resort' zoning would be your only path to short term rental. Resort zoning is sparse in comparison to the rest of Asheville's zoning. If your home is in the city limits and you want to see if you qualify, click here for a zoning map of Asheville.
Housekeeping
We train and employee expert housekeeping staff for high quality vacation home cleans.


Marketing
Our marketing team sends weekly email blasts to 50k+ past guests, handles photos, reviews, descriptions & more!



Communication
Owners can reach staff via phone, email or text. Work order & booking notifications can be set up as well!



Maintenance
Our technicians handle general repairs, hot tubs, unit inspections & emergencies.


Distribution
We can distribute units on over 30 websites besides our own, including Airbnb & Vrbo.


Revenue Management
Rental rates are continuously reviewed & adjusted to pursue ideal rent production.


Reservations
Over 50% of guests book with us direct. We consistently beat competitor occupancy!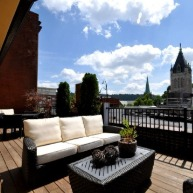 "I've been with Carolina Mornings for almost six years and I have to say, it was a great decision to go with them to manage my property. Carolina Mornings is a very well run company - extremely professional, conscientious and they are focused on their owners and ultimately the guests. "
- Ellington Loft Owner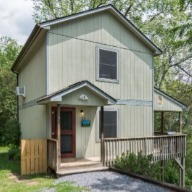 "It has been great to work with Carolina Mornings this year. I love the recent marketing tactics as they have kept the calendar filled. The home itself looks as good now after a year as it did the first day of renting it! It is kept very clean. Additionally, the revenue has increased every month. I recommend this company to anyone thinking of having a vacation rental home. I don't have to lift a finger - they do it all!"
- Eastern Sky Owner