Lake Lure Rental Management with Carolina Mornings
Founded in 1997, Carolina Mornings is one of the oldest property managers specializing in vacation rentals in Western North Carolina, including Lake Lure, NC. Headquartered out of Asheville, our company is well known for our housekeeping, maintenance and marketing. We find lakefront cabins and lakeview cabins do exceptionally well in our rental program as they are highly desired by our clientele. If you own a lake lure area cabin or vacation rental without a view, we suggest considering pet-friendly or hot tub amenities to appeal to potential guests. We have had great success in Chimney Rock, Gerton, and other surrounding townships, too. Contact us today to learn more about our program and how we can help your Lake Lure area cabin or vacation rental excel!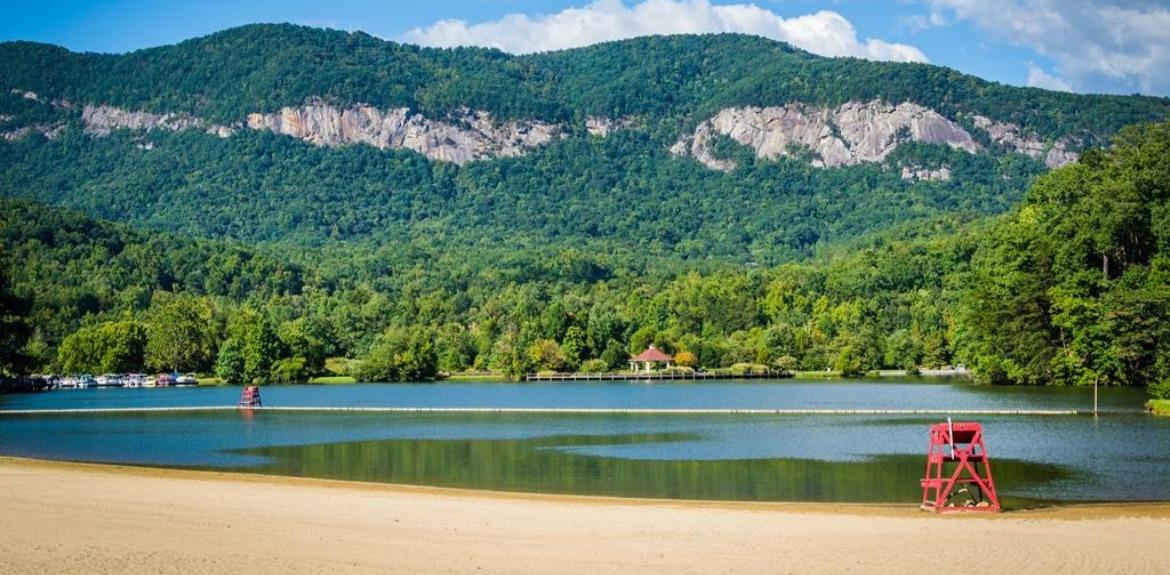 Looking to start a vacation rental in the Town of Lake Lure, NC?
The Town of Lake Lure currently requires most homeowners to be permitted before they conduct activity in their vacation rental or mountain cabin. Exceptions to this rule include multi-family properties and duplexes not located in the zoning areas of R-1, R-2 or M-1. Luckily, the vast majority of properties in the area are eligible for vacation rental and the town has a quick turnaround time for processing applications, typically less than 3 weeks. If you're looking into purchasing a property in Lake Lure, we highly recommend contacting the local planning department to learn the specifics for the address you are considering. If you're already a Lake Lure Homeowner, you can learn more about the town process and rules at here. Once permitted, Carolina Mornings can launch your property online within seven days, and begin accepting guest bookings within the month. Permits may not be required for areas outside of the town limits!
Housekeeping
We train and employee expert housekeeping staff for high quality vacation home cleans.


Marketing
Our marketing team sends weekly email blasts to 50k+ past guests, handles photos, reviews, descriptions & more!



Communication
Owners can reach staff via phone, email or text. Work order & booking notifications can be set up as well!



Maintenance
Our technicians handle general repairs, hot tubs, unit inspections & emergencies.


Distribution
We can distribute units on over 30 websites besides our own, including Airbnb & Vrbo.


Revenue Management
Rental rates are continuously reviewed & adjusted to pursue ideal rent production.


Reservations
Over 50% of guests book with us direct. We consistently beat competitor occupancy!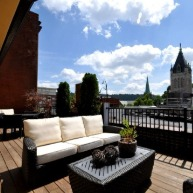 "I've been with Carolina Mornings for almost six years and I have to say, it was a great decision to go with them to manage my property. Carolina Mornings is a very well run company - extremely professional, conscientious and they are focused on their owners and ultimately the guests. "
- Ellington Loft Owner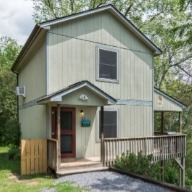 "It has been great to work with Carolina Mornings this year. I love the recent marketing tactics as they have kept the calendar filled. The home itself looks as good now after a year as it did the first day of renting it! It is kept very clean. Additionally, the revenue has increased every month. I recommend this company to anyone thinking of having a vacation rental home. I don't have to lift a finger - they do it all!"