Our Cleaning Standards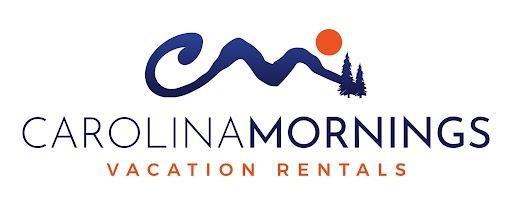 Carolina Mornings' first and foremost concern is about the health and safety of our employees and our guests. That is why we have developed the most comprehensive protocol for keeping everyone safe and preventing the spread of COVID-19.

Our strict guidelines revolve around the 3 pillars that bolster our existing cleaning programs to include even more rigorous sanitization and disinfection housekeeping protocols:

Pillar 1: Following CDC Guidelines for Enhanced Cleanings
We are strictly adhering to all CDC guidelines for cleanliness and only using approved products to clean, sanitize, and disinfect the home. We have reviewed our cleaning procedures to ensure that we meet or exceed every requirement, and we have provided additional training to our cleaning staff to protect our guests.
Pillar 2: Screening Our Team Members
Every employee at Carolina Mornings is required to be screened each day for symptoms before reporting to work.
Pillar 3: Wearing The Right Masks and Gloves
We've chosen to use approved cloth masks and washable gloves in order to not deplete the supply of PPEs for our front-line workers in health care settings. Our team members are required to wear their approved masks and protective equipment any time we interact with each other, the public, or a vacation home.
Did you know that professional vacation rentals are safer than hotels or Airbnb's?
We take pride in the fact that our rental properties are a safer lodging option for you and your family than shared-space accommodations.

Our rentals offer "Virtual Check-In" meaning you can drive directly to the home and skip stopping by an office.
We don't have public entrances, doors, handrails, elevator buttons, or any other high-touch items that you'll find in hotels. (Even our condo rentals with a shared entrance are key-coded to ensure only residents/approved persons may enter the premises.)
We are a professional company with highly-trained on-staff cleaners. You can rest assured we've taken every precaution, which may not always be the case with an independent Airbnb who just cleans to their own standards between each stay.
We Have a Background in Public Health
Our company's founder and CEO has a master's degree in public health in addition to a nursing degree. Our employees and our guests are the lifeline of our business and protecting all of you is far more valuable than ignoring safe practices to put profits over people.
This is our pledge to you!
Thank you for trusting Carolina Mornings for your trip to the mountains!

Please note that the COVID-19 pandemic is a rapidly changing situation, and we are doing everything in our power to keep you and your family safe. We reserve the right to revise our standards to align with the CDC as new information becomes available. We are keeping the safety of our guests, our staff, and our community at the forefront of our minds as we make any updates to these standards. We look forward to hosting you soon!